It's hard to believe that gamers still use wired headsets when the Lucidsound LS31 Wireless is so affordable.
After all, the newer wireless gaming headsets have so many advantages: no annoying cables tripping you up, improved audio quality, and a much more comfortable fit.
The Lucidsound LS31 Wireless Gaming Headset is an excellent wireless headset upgrade for PC gamers who don't want to spend too much money but don't want to compromise on features.
Let's take a closer look at what the Lucidsound LS31 wireless gaming headset offers, and see if it's worth your money.
What You Can Expect From The Lucidsound LS31 Wireless
The LS31 is a mid-range wireless gaming headset designed to satisfy the needs of PC gamers who want a wireless upgrade without spending a fortune. And even though it is priced at just under $50, the LS31 doesn't feel like a budget product.
It has a sturdy design, great features, and excellent audio quality. It offers excellent audio, a sturdy design, and a good set of features at a very reasonable price.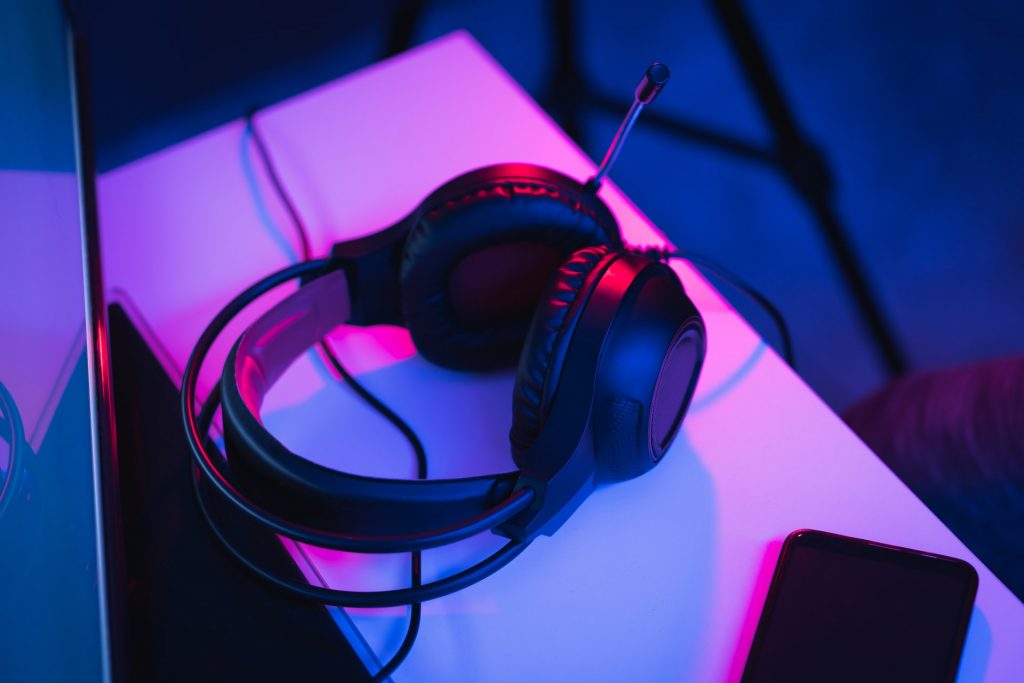 Here's what you can expect from the LS31:
Good audio quality
The LS31 features large 40mm drivers that deliver loud audio with deep bass.
A long-lasting battery
The LS31 has a very long battery life lasting up to 16 hours on a single charge.
A comfortable fit
The LS31 is lightweight and well-cushioned, so it's very comfortable to wear for long hours.
Lucidsound LS31 Wireless Design and Build Quality
The Lucidsound LS31 is a versatile headset that can be used for various purposes. These include gaming on PC and other gaming consoles, listening to music, and even taking phone calls.
It comes in two color combinations – black/red and black/blue, and it's available in three different sizes – small, medium, and large.
The headset is mainly made of plastic. However, it feels sturdy and well-made due to the thick plastic. Two sturdy joints hold the unit together, and the headband has soft padding on the inside, making it comfortable to wear.
The earcups are made of soft faux leather and are large enough to fit most ears.
The overall design of the LS31 is simple but durable, and it feels like a quality product that can last for years.
Audio Quality
The LS31 can deliver loud audio with deep bass and has a frequency response range of 20Hz-20KHz. The headset is not designed for gaming in virtual reality. However, it does an excellent job of blocking background noise, and it sounds great for casual PC gaming and listening to music.
Microphone Quality
The LS31 has a built-in noise-canceling microphone that can be muted by pushing a button. The mic on the LS31 is not as good as the one found on higher-end wireless gaming headsets, but it does a decent job of picking up your voice.
And although it isn't as sensitive as other mics, it doesn't pick up much noise either.
Battery Life
The LS31 has a long battery life of up to 16 hours. You can recharge the headset's battery by plugging the headset's USB cable into an outlet or a wall USB charger.
You can always keep a USB charger near your gaming station or plugged into a power strip at home if you want to be able to charge your headset while you're still using it.
Conclusion
The Lucidsound LS31 wireless is an excellent choice for PC gamers who don't want to spend too much money. It offers excellent audio quality, long-lasting battery life, and a comfortable fit.