Once you start a business, there are many things that you need to accomplish. Each detail matters to help make your business as competitive and successful as it must be. One of the essential details that you should prioritize is your business trademark.
Generally, a trademark is like your brand or brand name, which is used to identify, distinguish, and set apart your business from others. When registering your business trademark, you can legally protect your business and consumers and stop other parties from using it to confuse your target audience. This is why you should perform a United States or US trademark look up before trademark registration to avoid infringement.
Unfortunately, not all business owners recognize the significance of trademarks. If you're running a business or planning to launch one in the future, you must understand the importance of trademarks in business. If you're in doubt, here are the reasons a trademark is essential to all businesses:
Trademarks Provide Legal Protection To Your Business
While it isn't mandatory to register your business with a brand name, trademark, or patent, it's essential because doing so can provide legal protection to your business.
Once you register your business trademark, you protect it against those who might imitate or copy your company's name. This may even come in handy when launching your very own blogging site and you want your audience to know your brand.
For example, if a business tries to copy your slogan, name, or logo, you can take legal action to stop it from happening, protecting your business from possible competitors. Even if you think your business is new and small, remember that it'll eventually grow. When it happens, it might be too late to get a trademark if another company has beaten you to it.
Trademarks Offer Financial Benefits
Trademarks add recognition and value to any business. Therefore, a business with well-established brands and trademarks in its portfolio can gain a good reputation in the market.
A trademark makes it easy for business owners to borrow from lenders or raise money in the stock market. Furthermore, trademarks can help you find collaborators and partners easily.
Trademarks Can Make Your Audience Remember Your Company Name
Today's marketplace consists of millions of products from different brands or businesses worldwide. With countless items being introduced daily, it isn't uncommon for identical or similar products to be brought out in the market. The good news is that you can set your business apart from the competition by registering a trademark.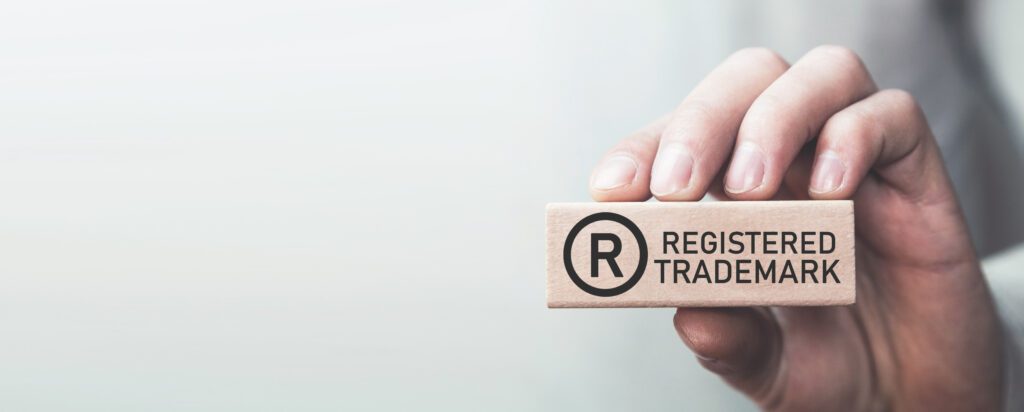 Having trademarks is a legal recourse to take when running a company, which is also an effective means of advertising. Each time you bring out new products under your company name, you can quickly capture your target market's attention since they can associate such products with the trademark you've long established. For this reason, it becomes less challenging to sell your new line of products as well, making them stand out.
Trademarks Are Your Company's Greatest Assets
A trademark serves as a catalyst to increase value as your business matures, especially if it continues to expand. Thus, using trademarks for marketing strategies to help enhance brand recognition and draw in more consumers is critical.
Trademarks can be beneficial when businesses want to attain more value, diversity their services and products, or branch into franchising too.
Trademarks Help Avoid Rebranding
Suppose you select product names or companies that seem eligible for trademark protection. In that case, you lessen the chance of rebranding your business later to avoid lawsuits by registered trademark owners. Rebranding is often a time-consuming and expensive process, and you'll lose the marketing momentum you had.
If you register your business trademark, you don't need to worry about rebranding. It's because a trademark gives you the confidence to use your brand name or identity nationwide on your products and services.
Trademarks Will Make Your Customers Feel More Valued And Protected
A trademark isn't only a way to safeguard your company name or brand as a whole. It may be a means of protecting your buyers and showing your consumers that you value them too.
As a consumer, you'll feel more confident about the quality of services or products you'll receive once you buy from a registered and trademarked brand. Customers may tend to purchase more from companies with well-established names as well.
Registering a business trademark may indicate that your company takes pride in your products or services. So, in the process of manufacturing your products, you'll be more conscious of their quality, such that you won't do anything to destroy the positive reputation you've already created by registering your business trademark.
Although trademark registration is an additional expense, the advantages you may gain from having a trademark frequently outweigh such costs.
How To Register A Trademark For Your Business
Registering your business trademark is a huge step that helps you protect your business identity from theft or misuse. It's typically a straightforward process that may complete with the following steps:
Search
You must search the trademark database to ensure your brand name or anything you want to trademark isn't already registered. And you can search for the name you prefer and similar names. The reason is that your registration might be denied if it's too similar to a registered name within the same industry or class.
Apply
Once you're done searching for the name you wish to trademark, the next step is to prepare your application. Typically, a trademark application includes the following:
Applicant's name and address;
Applicant's legal entity and citizenship;
Address and name for future correspondence;
Class of products and services;
Dated signature;
A thorough description of the mark;
Drawing of your desired mark;
List of goods or services covered by your trademark application; and so on.
Those are some of the many things included in a trademark application. To avoid issues when filing your trademark application, get help from a lawyer specializing in intellectual property.
File
After completing the application, it's time to file it. When you've submitted it, you'll get a confirmation receipt and a serial number that you may use to check your application's status.
Registering a trademark may seem challenging. By following the abovementioned steps carefully, you can make the process easier. Just don't forget to consult your trademark attorney if you're unsure about your trademark application.
Conclusion
Overall, a trademark is recommended for all businesses. Whether you're running a startup or a small business, trademarks help differentiate your company from others in the market. Not only a trademark protects your business, yet it offers financial benefits that can help your company grow over time too.