YouTube is the most sought-after content platform of modern times and the second most visited site globally. Everyone can find here something to watch, entertain, or learn. And every user will indeed have something to answer why they need YouTube. So in this blog post, you'll learn all the pros and cons of this platform.
Pros of YouTube
Nowadays, YouTube allows people to share their videos, communicate and earn money. Moreover, with the help of this site, you can learn a new profession, find inspiration, or do sports. So let's take a closer look at the benefits of the world's most successful video hosting site.
✔️ Considerable amount of valuable free content. Courses, workouts, and programs ー all can be watched and used whenever it's convenient and an unlimited number of times.
✔️ Convenient search and straightforward navigation. You can find the right video by describing the context or, if the video is popular, by a fragment of a direct speech phrase in this video. It's accomplished with the help of AI, which tracks which answer best satisfies the people's requests.
✔️ Video library. Registered users can create a library of videos and channels linked to their accounts. Then, all you have to do is subscribe to the channels whose videos you like. Not only are the subscriptions stored in the YouTube account, but also information about what videos the users have already watched, at what point they interrupt viewing, how they evaluate the video, and what channels they prefer.
✔️ Significance of the author's channel. If you see the video's title, you can always see which channel it belongs to. In addition, you can easily see what videos are on the account by sorting them by date added (including inverse order) or by the number of views, allowing you to quickly view a complete list of videos from the channel and mark the ones you'd like to watch in the future.
✔️ Interactive tricks. Each video has a blog-like comment tree sorted by the number of likes or publication dates. In addition, each video has timings and local links that allow you to quickly jump to the desired time section within the video. There's also support for hashtags, allowing the authors of videos to organize flash mobs by placing hashtags in a separate field so that they can be quickly found and commenters can link to these hashtags.
✔️ Automatically created video recommendations for the user to watch. These recommendations are based on the registered users' tastes and preferences. In addition, the site takes into account their subscriptions to specific channels and watched videos.
✔️ Broadcasting system. YouTube users can post videos and streams, and viewers can use the live chat, which is updated in real-time, letting registered users communicate and get banned from moderators, whose rights are granted by the channel's author.
✔️ Monetization. YouTube encourages famous bloggers and authors of popular individual videos. It allows them to earn money if they agree that in the process of showing their videos, the viewer will be shown different advertising, depending on his (the viewer's) region, age, gender, subscriptions, and preferences on YouTube.
✔️ Channels have a paid subscription option so that VIP subscribers can access videos and playlists hidden for regular users.
✔️ There's also a more sophisticated video search enabled by filtering. For example, you can ask to search only for videos published in the last hour, day, week, month, or year, up to 4 minutes, 4 to 20 minutes, and over 20 minutes in length. Otherwise, users can search only for videos with subtitles, with a specified geographic location, high quality (HD, 4K, adapted for HDR), or 3D/VR format. At the same time, you can sort the search results by date of download, number of views, or rating.
✔️ Availability of a playlist system. The authors can add each video to some playlist with the right index, which allows them to group and sort the content. Thus, the viewers can watch or listen to videos one after another or in random order. So the author can make an entire series with multiple seasons by breaking up the videos into playlists. Each playlist has a separate page where you can see details about it.
✔️ Ability to see information about the channel: when it was registered, what resources the authors had (links to their pages in social networks and messengers), text information about the account, and links to others owned by the author or just friendly YouTube channels. If the user likes such content, they can see what other ones the author recommends visiting. It seems evident, but an essential element of interactivity.
✔️ Opportunity to embed a video. The YouTube video object can be embedded using new HTML technologies on various web pages, including blogs, social networks, and messengers. It's a highly convenient and helpful function, allowing you to watch videos of interest from a particular site without going to YouTube and downloading only the essentials: the player code and video data from it. It saves various hardware and software resources, as well as user time.
Cons of YouTube
Even though YouTube is watched by almost everyone, from small children watching cartoons to bloggers who create their content on this platform. Nevertheless, some worldwide are unhappy with the most popular video hosting service. So the main drawbacks of YouTube include the following:
❌ A large number of ads. It can't be scrolled or skipped, which wastes time and mood. But it would help if you understood that this complaint should apply to those who put the video rather than to YouTube, which only allows the authors of content to monetize videos.
Thus, it's only up to the bloggers to decide how much advertising they'll place in their content. In addition, you can buy YouTube Premium, paid subscription, which allows you to watch all the videos without annoying ads. And if you don't know how to make a YouTube TV payment, you can always seek expert advice from the consulting service Howly.
❌ Bans on YouTube. And this drawback is primarily complained about by channel authors, not viewers. The reasons why a video can be banned can fit into a vast volume. However, the rules are slowly being revised, which allows bloggers and content creators to hope for change.
Summing Up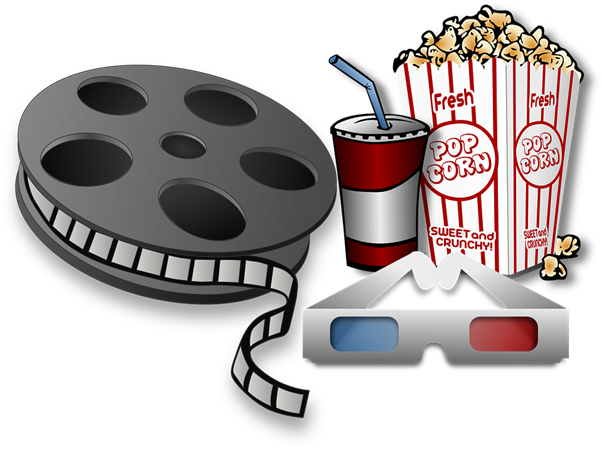 To love or not to love YouTube is everyone's business, but it has become a monopolist in its niche and firmly holds its position. And as long as that state of affairs is kept, you haven't any reason to deny yourself the pleasure of enjoying your favorite content for free. Nevertheless, the possibility of a competitor to the most popular video hosting in the world also exists. Especially if this competitor has some desirable features YouTube lacks.
For example, download a video in the quality you want, synchronize or export profile data, search for videos uploaded between specific dates, and choose your preferred advertising partners, which author is willing to advertise even between paid videos. Although, of course, the base of existing videos on YouTube won't eclipse. And significant competitors to this platform are also not yet observed.