What do you think of when you picture California? If the state conjures up visions of golden sandy beaches, perfect weather, and fun attractions, you're probably thinking of Santa Monica. This top vacation destination is easily one of the best places to enjoy the laid-back West Coast lifestyle and spend some time on the beach. And with the reliably good Californian weather, Santa Monica is a great place to visit almost throughout the year.
But there's a lot more to this town than just the beach, as great as that is. Drop off your bags at a Santa Monica luggage storage, and you'll soon find that this town offers all kinds of different ways to have fun. However you like to spend your time on vacation, chances are good you'll find something to enjoy here.
Santa Monica Pier
You can't visit Santa Monica without visiting its famous pier. That's literally true since this famous boardwalk is more or less impossible to avoid. But it's also true in the sense that this is an icon of the city and has been ever since 1909, when Santa Monica's potential as a tourist town was first realized.
The 100-year-old pier is now home to a range of different attractions, from an aquarium to a solar-powered Ferris wheel. Plus, there are plenty of places to eat, drink, and shop. Even if you don't want to do anything in particular, it's worth strolling down the pier to take in the atmosphere and enjoy the views.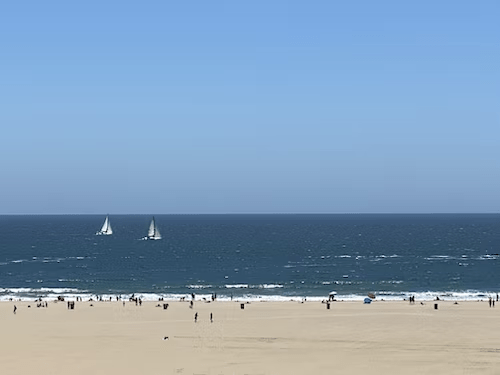 Palisades Park
For some of the best views in Santa Monica (and maybe even LA), head to Palisades Park. Situated on a high bluff overlooking the Pacific Ocean, this is one of the best places in town to watch the sunset. But it's also worth coming during the day to enjoy the well-maintained gardens and take a stroll along the walking trails.
Beach volleyball is also huge here, so if you want to join in the fun, head down to the sand and see if you can find a game to join.
Third Street Promenade
If you're looking for some retail therapy, Santa Monica is definitely the place to be. The best place to start is probably the Third Street Promenade, which is full of high-end stores as well as more affordable options. There are also plenty of places to stop for a bite to eat or a coffee break.
But even if you're not interested in shopping, the Promenade is still worth checking out. This pedestrianized street is always full of people, and there's always something going on. From buskers to skateboarders, you'll never be bored here.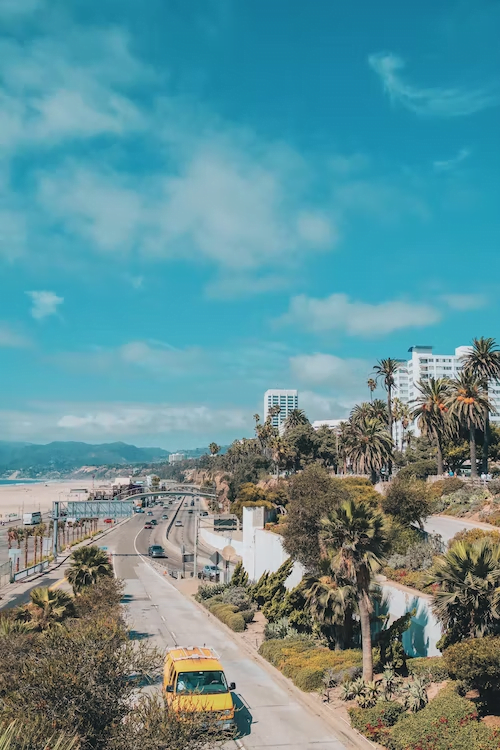 The Santa Monica Looff Hippodrome Carousel
This unique attraction is located on the Santa Monica Pier and is well worth seeking out. The carousel was built in 1916 and is now a National Historic Landmark. It's also just really cool, with 56 hand-carved horses and two chariots.
Taking a spin on this historic carousel is definitely one of the best things to do in Santa Monica. And at only $1 per ride, it's also one of the most affordable!
Bergamot Station
If you're looking for something a bit more cultural, Bergamot Station is the place to be. This arts complex is home to a range of galleries, as well as the Santa Monica Museum of Art. It's also worth checking out the schedule of events, as there are often live performances and other events taking place here.
Whether you're interested in art and culture or just want to explore Santa Monica's more creative side, Bergamot Station is definitely worth a visit.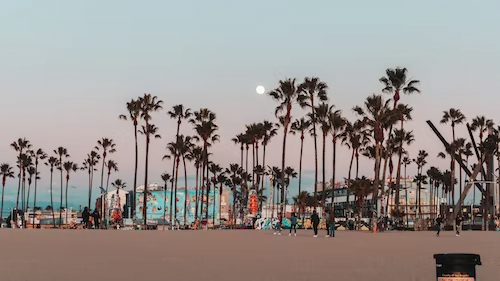 Santa Monica State Beach
Of course, no visit to Santa Monica would be complete without spending some time on the beach. This famous stretch of sand has been immortalized in countless films and TV shows, and it's easy to see why. With its palm trees, golden sand, and blue waters, it's the epitome of a California beach.
There's plenty to do here, too, from swimming and sunbathing to volleyball and surfing. And if you want to take a break from the sand, there's always the promenade to explore.
Museum of Flying
For something a bit different, head to the Museum of Flying. This small museum is dedicated to the history of aviation and features a range of exhibits on everything from early airplanes to the Space Shuttle.
There are also a few planes on display, including a Douglas DC-3 and a North American P-51D Mustang. And if you're feeling brave, you can even take a flight in a vintage biplane!
Santa Monica Mountains National Recreation Area
For some of the best hiking in Santa Monica, head to the Santa Monica Mountains National Recreation Area. This vast park has something for everyone, from easy trails suitable for all fitness levels to more challenging routes for experienced hikers.
There are also plenty of scenic lookouts where you can stop to take in the incredible views. And if you're lucky, you might even spot some wildlife!
Annenburg Community Beach House
The Annenberg Community Beach House is one of the best places to go in Santa Monica if you're looking to take a dip. This facility has a pool, a beach club, and even a water park. Plus, it's right on the beach, so you can enjoy the incredible views as well.
Whether you want to lounge by the pool or play in the waves, the Annenberg Community Beach House is the perfect place to cool off on a hot day.
Conclusion
Vacation destinations don't come much more California than Santa Monica. This place has been attracting tourists for over a century, and as soon as you see it for yourself, you'll understand why. With its beautiful beaches, great weather, and wide range of things to do, you'll never be bored here. So drop off your bags and check out Santa Monica for yourself.