Selling your home is both an exciting and daunting task. You get to move on to a new chapter in your life while getting a sizable return on your investment… if you do it right. Unfortunately, many home sellers make crucial mistakes that cost them time, money, and a successful sale. Avoid the following pitfalls when putting your home on the market:
1. Not Hiring a Real Estate Agent
Many people think they can sell their home on their own to avoid paying commission fees. But the truth is, agents from property management companies in Denver are professionals who know how to market and negotiate on your behalf— two key components of a successful sale.
Not only that, but real estate agents have access to the Multiple Listing Service (MLS), which is a great way to market your home to potential buyers. And when it comes time to negotiate, the best agents will have your best interests at heart and fight to get you the best price and terms possible.
2. Not Pricing Your Home Competitively
Oftentimes, people base their home's value off of how much they paid for it or how much they think it's worth to them. But if you want to sell your home, you need to be realistic about its market value. Use these tips:
Check out similar homes in your neighborhood that have recently sold and compare prices. This will give you a good idea of what your home is worth on the market.
Look at your home objectively and be willing to let go of any sentimental attachment you have to it.
Get a professional appraisal. This will give you an unbiased, third-party opinion of your home's value.
While you're technically free to price your property however you want, remember that buyers are looking for a good deal. If you overprice your home, it will likely sit on the market for months without any offers— or any interest from buyers.
3. Not Staging or Making Repairs to Your Home
Home staging is the process of making your home look its best for potential buyers. This means decluttering, deep cleaning, and making any necessary repairs or cosmetic updates.
Think of it from a buyer's perspective – what kind of future can they envision as they walk around your home? Does your home look like a safe and comfortable place to raise a family? Or does it look like they'll need to spend a fortune before they can even move in?
You want buyers to be able to see themselves living in your home, so take the time (and money) to make any necessary repairs and updates. This will help your home sell faster and for a higher price.
According to HGTV, here are some simple but impactful staging tips for home sellers:
Repair any cracks in the walls or ceilings.
Paint the walls neutral colors.
Replace old light fixtures.
Depersonalize the space by removing family photos and other personal items.
Declutter every room, including closets and cabinets.
Clean the floors and windows.
On that note, HGTV also recommends not over-upgrading your home. You might be tempted to install granite countertops or hardwood floors throughout the house before putting it on the market. But unless your home is in dire need of these kinds of updates, resist the temptation.
Over-upgrading can actually devalue your home and make it harder to sell because you'll be targeting a smaller pool of buyers who are looking for that kind of high-end finish. It's better to stick with more cosmetic updates that will appeal to a wider range of buyers.
4. Not Marketing Your Home Effectively
Your home may look perfect, but how are potential buyers supposed to know that? Marketing is half the battle when it comes to selling a home, because it's how you get the word out about your property.
The good news is, there are lots of ways to market your home effectively – and most of them are free. Here are some ideas:
List your home on online real estate listings like Zillow, Realtor.com.
Have professional photos taken of your home.
Use social media to market your home (Facebook, Twitter, Instagram).
Consider investing in video walk throughs or drone footage.
Make sure your home is easily searchable online with the right keywords.
Join home buyer forums and answer any questions potential buyers might have.
The key is to make sure your home is visible to as many people as possible, especially online. The more people who see your home, the more likely you are to find a buyer.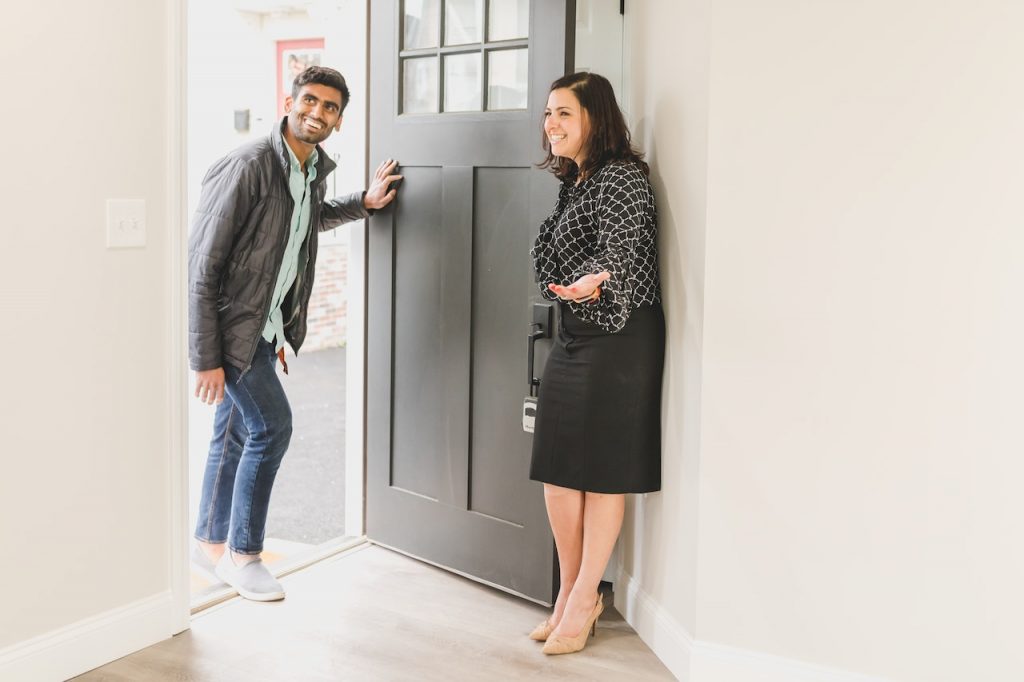 5. Not Negotiating Properly With Buyers
It can be tempting to dig your heels in and refuse to budge on the price of your home, but that's not always the best strategy. In fact, you may end up selling your home for less money if you're not careful.
The key is to negotiate tactfully and be open to compromise. If a buyer comes in with a lowball offer, don't immediately write them off – instead, try to negotiate a price that's fair for both of you.
It's also important to remember that there are other things besides price that you can negotiate. This is another part of the home selling process where working with a real estate agent can benefit you. For example, they can try to negotiate for a faster closing date, or for the buyer to pay more of the closing costs. These are both things that can save you money in the long run, even if it means accepting a slightly lower offer on your home.
Wrapping It Up
Selling your home is both an opportunity and a learning process. By being aware of the mistakes listed above, you can put your best foot forward and make sure your home is sold quickly and for a fair price not just for you, but for whomever buys your home as well. We wish you the best of luck in your home selling journey!