Putting up your property for sale entails several considerations. Aside from its price, you'll also need to think about the current state of the real estate market and if it'd be favorable to sell your home at a given period. As with any other form of commerce, the real estate market can be unpredictable, and it's only wise to learn of its ebbs and flows before selling your house.
It's said that many first-time home sellers are prone to mistiming their home sale, which increases the risk of getting less than the property's actual worth. Moreover, a home that's been on the market for too long may ultimately decrease in value as prospective homebuyers may presume that it has undesirable characteristics.
To avoid these risks, it's essential to identify the ideal timing for a home sale. If you'd like to know more, here are some factors you may find helpful in doing so:
Hiring An Effective Real Estate Agent
If you're new to property selling, hiring an effective real estate agent may be beneficial. A real estate agent can help you save time preparing your home for sale, valuing your property, and putting it on the market under the best conditions that would suit your needs and preferences. Also, acquiring professional assistance can help you avoid making risky or hasty decisions that negatively impact your earnings.
While many homeowners are wary of paying high agent commission fees, it can be a wise decision in the long run, as having an effective agent can help you get the best value for your property. Thus, selecting a real estate agent who'll provide you with the professional assistance in your home sale is crucial.
To select the best agent for your property sale project, you'll need to consider several factors such as credentials, personality, and availability. You can consider some tips from Local Agent Finder and similar services that could help you find the best person for the role as well.
Market Cycles
The real estate market may display volatility in various areas and economic climates. While the demand for properties isn't always predictable, there are specific patterns that you can refer to when timing your home sale.
For instance, the spring and summer seasons tend to be more favorable for home viewing as the warm weather creates a more inviting and comfortable vibe on the property. Furthermore, a bright, sunny day highlights the critical details of the home that add to its visual appeal, making the property more attractive to prospective clients.
Another typical housing market pattern example is the faster selling rate months before a school year starts. It's regarded that many homebuyers looking to transfer homes want to complete their move before the kids need to return to school, so they make their purchase around this time. Hence, it may be an excellent strategy to time your home sale with these market trends in mind.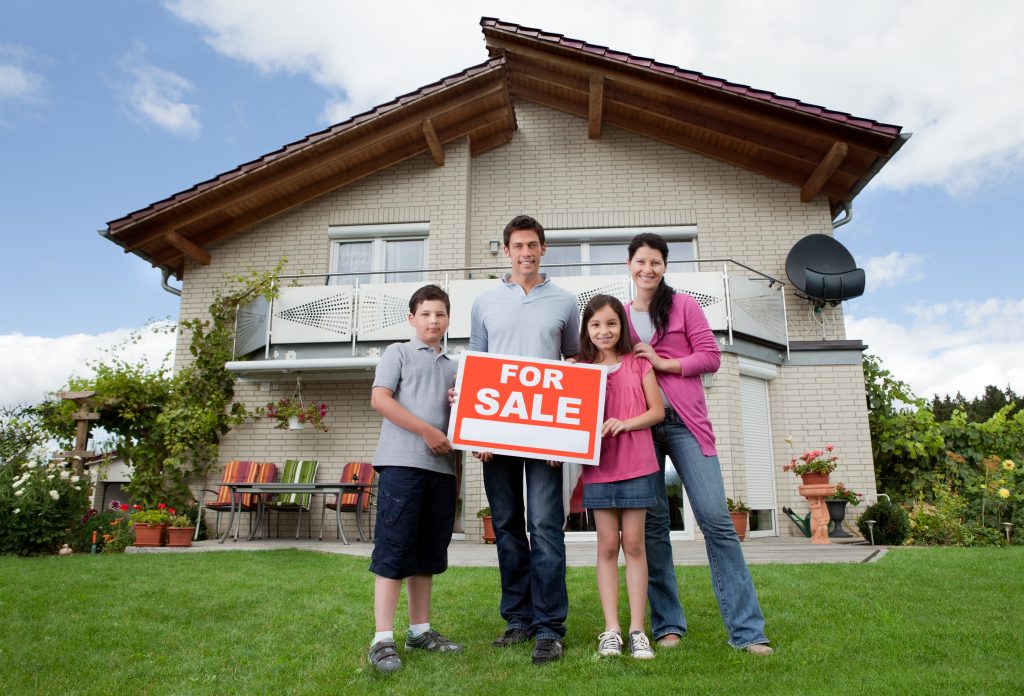 Competition
Prior to putting your property on the market, it's also essential to consider the number of homes with similar features around your neighborhood. Potential buyers are likely to compare square footage, amenities, and prices per area, and this is why it's best to study your competition before putting your house up for sale.
Aside from the ones currently on the market, it may also be helpful to be on the lookout for homes in your neighborhood that'll be sold over the next six months. These houses will become your competitors in the real estate market and you'll also need to consider their key features and prices in timing your house sale.
Your Timelines
Many homeowners looking to sell their property feel hesitant to move out of their homes early because of the added costs managing two homes may require. Yet selling a staged home may improve your chances of getting a higher value than an unstaged one. The visual appeal of well-furnished and carefully designed homes largely influences market demand. Henceforth, it's better to have more flexibility regarding your home sale timelines.
In addition, it's important to strategically time your home listing to ensure that you maximize the first 30 days of putting your property on sale. Depending on your timelines and availability, you may need to make arrangements and acquire professional services to get your home ready for display. Thus, it's essential to consider your schedule and the time you can allot to prepare your property.
Conclusion
Timing a home sale effectively requires strategy, market knowledge, and flexibility. Given its crucial role in getting the best value for your home, it's essential to plan when to put your property for sale carefully. Plus, you can consider enlisting professional assistance to help you make the necessary preparations and decide wisely about selling your house. This way, you'll be able to save time and align your resources accordingly.