The past couple of years has seen unprecedented disruption across all industries, including business. We have seen a rise in e-commerce as more people shop online, and an acceleration of the cloud computing sector as businesses moved to work remotely.
2023 Could be a Big Year for American Industries
Clearly, improvements in technology are continuing to play a major role for everyone across the US. More and more organizations are looking to utilize the advantages that can be experienced with the innovations made. But what will be the top business sectors in America by 2023?
It is easy to look at the following six industries that could benefit over the next 12 months:
E-commerce
Cloud Computing
Artificial Intelligence
iGaming & Sports Betting
Hospitality
Indeed, each of these sectors continues to rely on technology in vast ways in order to improve and grow further.
E-commerce
E-commerce has been on the rise for years, with even more people shopping online. This trend is expected to continue throughout 2023 and beyond, with more people opting for convenience when it comes to their shopping needs.
With advances in technology, e-commerce businesses like Amazon can now offer a seamless customer experience and personalization that traditional brick-and-mortar stores cannot match. As such, many businesses are investing in their e-commerce capabilities by utilizing the many tips available and setting up new online stores in order to capitalize on this sector's growth potential.
Cloud Computing
Cloud computing is another important sector that is set to see continued growth over the next 12 months. This technology allows companies to store data offsite and access it from anywhere with an internet connection. It also enables employees to work remotely without disruptions or delays due to slow connection speeds.
As companies become increasingly comfortable with cloud technology and its benefits, they are likely to invest more heavily in cloud solutions over time.
iGaming & Sports Betting
Online gaming has been around for several decades. However, it has grown exponentially over the past few years across America. This is due to advances in technology and increased consumer demand following the legalization of such activities. States including Michigan, Pennsylvania, and New Jersey have each fully regulated both, and more could follow suit. As a result, both segments are expected to grow significantly over the next few years as more states legalize these activities across America by 2023.
Big-name operators, including BetMGM, FanDuel, and Caesars, are already looking to expand operations further, specifically in Michigan, being the newest addition to the list. With that in mind, these companies offer bonuses to attract new customers using different strategies. For instance, plenty of casinos in Michigan are offering no-deposit bonuses in order to incentivize new players to sign up and play. Knowing the industry is already highly competitive, brands are doing as much as possible to obtain a significant market share in the great lake state.
Artificial Intelligence
One way many businesses are looking to obtain greater market share is through Artificial Intelligence (AI). AI can provide insights into customer behavior which can help businesses target customers better and optimize their marketing efforts accordingly.
In addition, this technology is becoming increasingly popular across all industries as companies strive for greater efficiency and productivity gains through automation. AI technologies can automate mundane tasks such as customer service inquiries or data analysis that would otherwise require human labor. As AI evolves and becomes smarter over time, we can expect investment in this sector to skyrocket throughout 2023.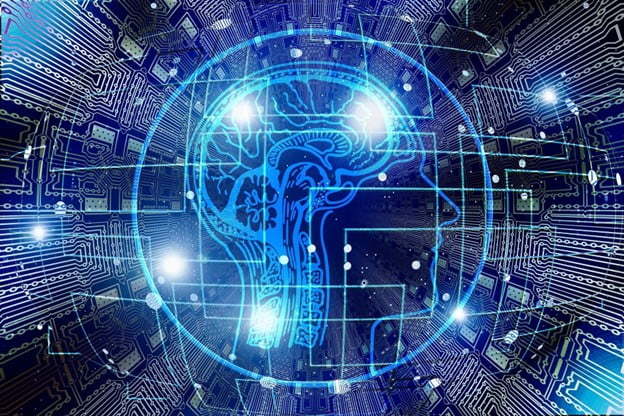 Hospitality
Though the hospitality sector has been hit hard in recent times, it is expected to see a strong rebound over the next few years. Indeed, 2023 could be another strong year of recovery for the industry. Travelers will be looking for unique experiences that allow them to disconnect from everyday life and explore new destinations without breaking the bank.
Companies in this sector, including hotel chains and airlines, will need to invest in technology solutions and diversify their offerings to cater to the modern traveler's needs over the next 12 months.
What Impact Would Booming Industries Have on the USA in 2023?
If the aforementioned industries continue to experience healthy growth over the next 12 months and beyond, this could have a huge economic impact on the USA.
For instance, these booming industries could ultimately create more jobs and thus reduce overall unemployment rates across the country throughout 2023. Moreover, increased revenue from taxes can be used to finance infrastructure projects as well as provide additional resources and services to citizens.
The increased demand for new technologies could also result in improved internet connectivity across the country as more businesses look to digitize their operations. This will open up opportunities for entrepreneurs and startups looking to tap into booming industry markets.
Finally, this increased investment and growth could lead to greater economic stability in the USA throughout 2023 and beyond. This could ultimately help reduce poverty levels across the country as well as improve the overall quality of life for citizens.
Final Thoughts
Therefore, a booming economy in 2023 would positively impact the USA. It is essential that businesses and governments alike invest in these sectors over the next 12 months to ensure sustained growth and prosperity. Only then can the USA be truly prepared to reap the rewards of an economy that is growing and flourishing into the future.
It is certainly worth keeping an eye on each of the six aforementioned industries in the immediate present and near future. If they perform as expected, then the USA could be about to thrive exponentially!